UO Infinity
Logon server: playuo.info Port 2593
Custom Client, Evo Weapons, Evo Pets, Full Champ Spawns, Levelable Weapons, PVM/PVP/RPG Based, Bio-Engineering Enabled, Custom Server with Fully Spawned Stygian Abyss

Shard Website: http://www.playuo.info/
Uptime: 69.48%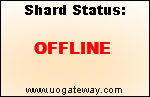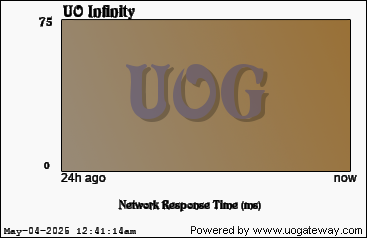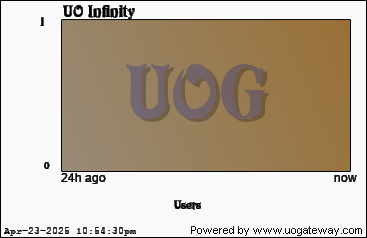 Stats last updated 7504 seconds(s) ago using 41445 data samples.

Graphs based on last 24 hours. Other stats based on last 30 days and update every 5 minutes.
Average response time is time it takes to connect and get info and is tested from Quebec, Canada.