UO Reborn
Logon server: login.rebornuo.com Port 2593
Aos shard currently in beta. 110 ALL SKILLS 110 ALL STATS Fully custom scripts. Custom Artifacts. ALL facets have felucca rule set. Dedicated Host machine. Great players [loot [mystats [afk Gold ledgers, Loot Bags Custom Monsters. Good casting speeds, and bandage speeds. Great champ spawns. THERE WILL NEVER BE A WIPE!! EVEN AFTER THE BETA !!!

Shard Website: www.rebornuo.com
Uptime: 91.14%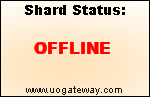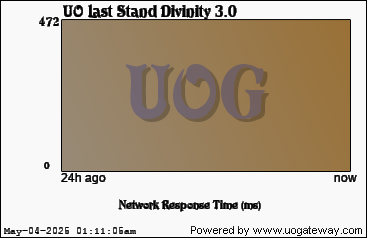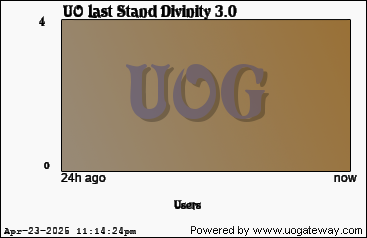 Stats last updated 23624504 seconds(s) ago using 25335 data samples.

Graphs based on last 24 hours. Other stats based on last 30 days and update every 5 minutes.
Average response time is time it takes to connect and get info and is tested from Ontario, Canada.