Perilous
Logon server: uo-p.com Port 2593
Fast Dedicated Server. Accurate publish 15 PVP! Factions! Reds in town! Daily CTF ! Events! NO Powerscrolls! 700 Max skill Level!Lots of rares! Amazon Castle! Special PVP commands! Easy Reagent stacking! Helpful staff and friendly Players!

Shard Website: http://www.uoperilous.com
Uptime: 96.88%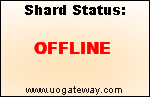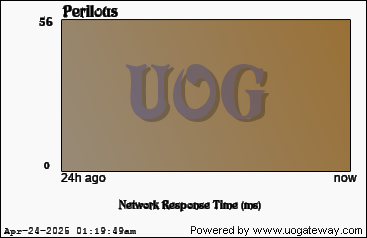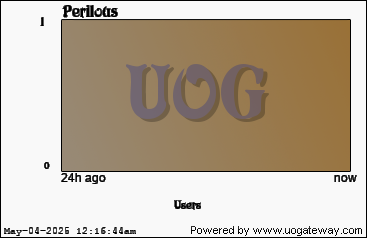 Stats last updated 5042064 seconds(s) ago using 101568 data samples.

Graphs based on last 24 hours. Other stats based on last 30 days and update every 5 minutes.
Average response time is time it takes to connect and get info and is tested from Ontario, Canada.