UO Redemption
Logon server: uoredemption.no-ip.info Port 2593
Mondains Legacy Era modified for balance in PvP and PVM. Continuing introduction of new content, systems and items, while paying careful attention not to unbalance the game for PVP'ers and PVM'ers alike. New accounts start with, 50k gold, 7xGM Skill ball, 225 Stat Ball, Ethereal Deed, Pet Bond Deed and our Custom Redemption Armor. All designed to give new players a quick start.

Shard Website: http://www.uoredemption.net
Uptime: 97.88%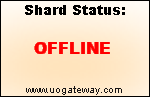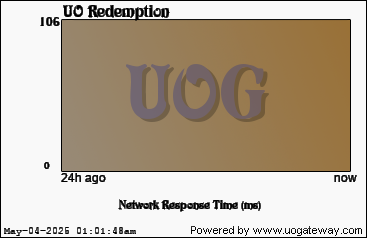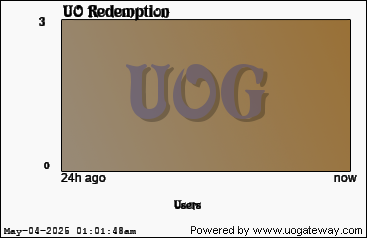 Stats last updated 14577940 seconds(s) ago using 203206 data samples.

Graphs based on last 24 hours. Other stats based on last 30 days and update every 5 minutes.
Average response time is time it takes to connect and get info and is tested from Ontario, Canada.